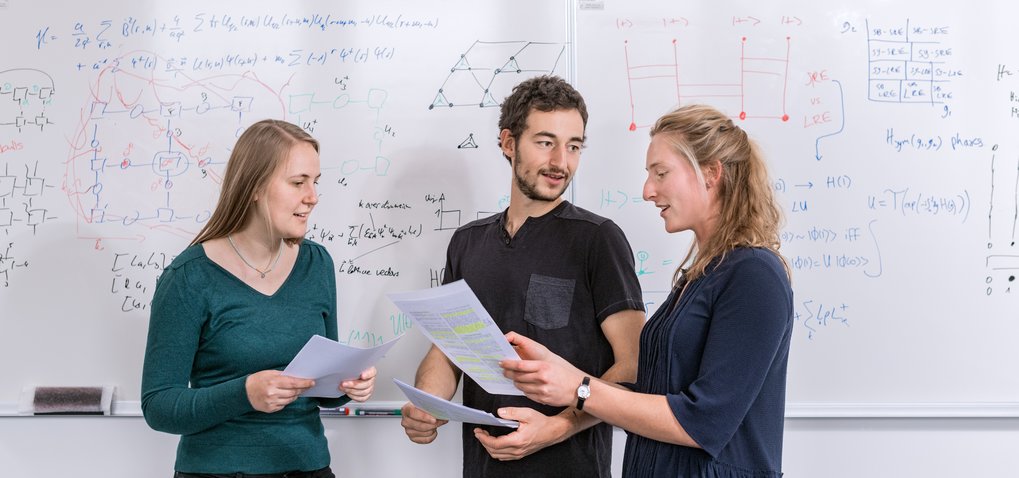 Curriculum
PhD students who join the IMPRS for Quantum Science and Technology are part of a large community, establish networks, and have their thesis work complemented by an educational program. The curriculum consists of:
Four courses on QST (1st and 2nd year of PhD)
Annual Summer School (every year)
Regular seminars (organized by students)
Soft-skills and interdisciplinary training
International research stay: 1-3 months
List of courses for the curriculum
The complete list of courses recognized for the IMPRS-QST curriculum includes lectures and seminars that are regularly taught at MPQ/LMU/TUM, supplememented by additional ones with a more specialized QST focus.
Further links to course catalogues at TUM and LMU

Please note that due to the coronavirus situation, the universites are operating under several restrictions. The summer semester 2021 starting on April 12 will run mostly digitally and throug distance learning.

For more information about the current status can be found at:

Graduate Schools
Enrollment at the Graduate Programs of the participating universities: